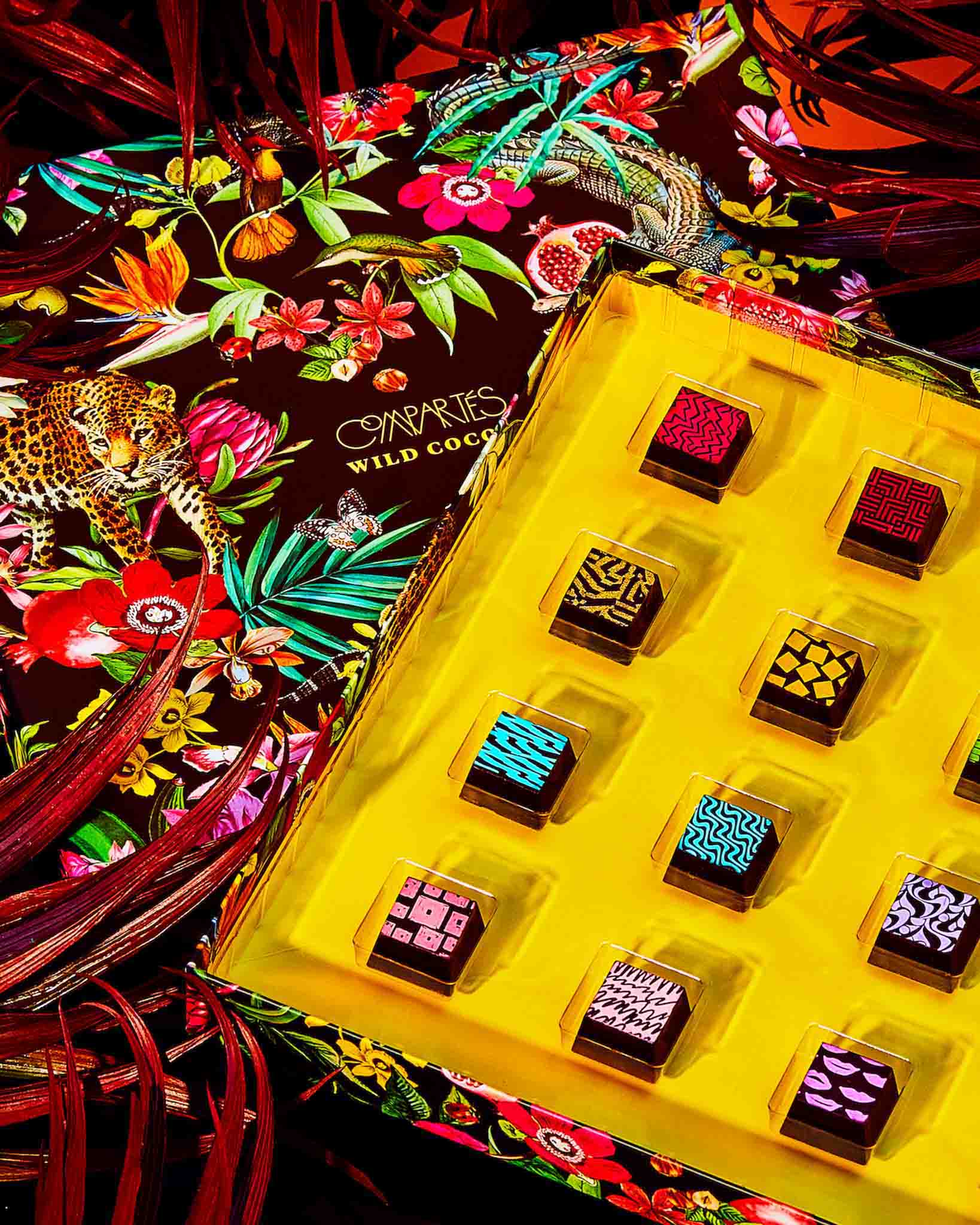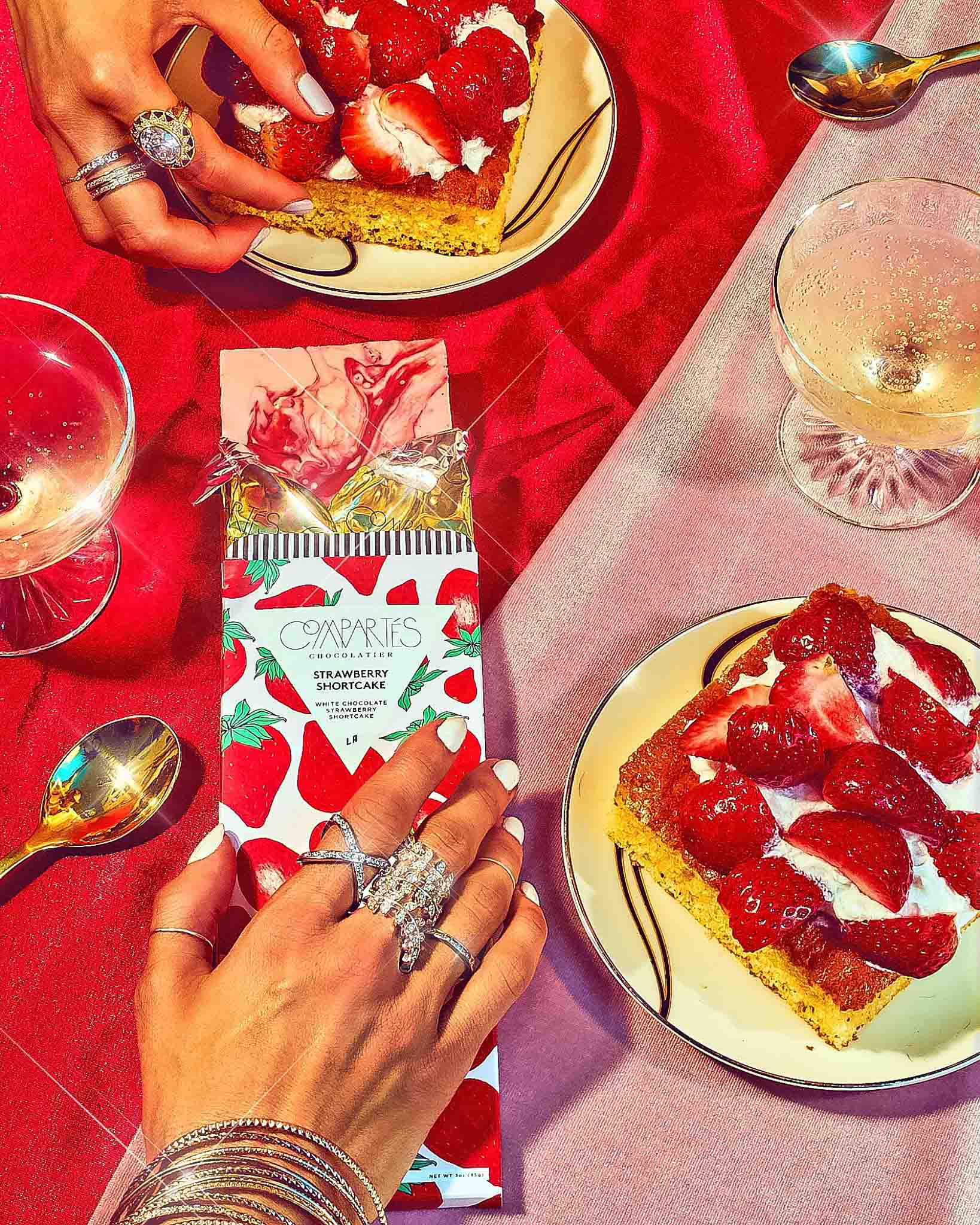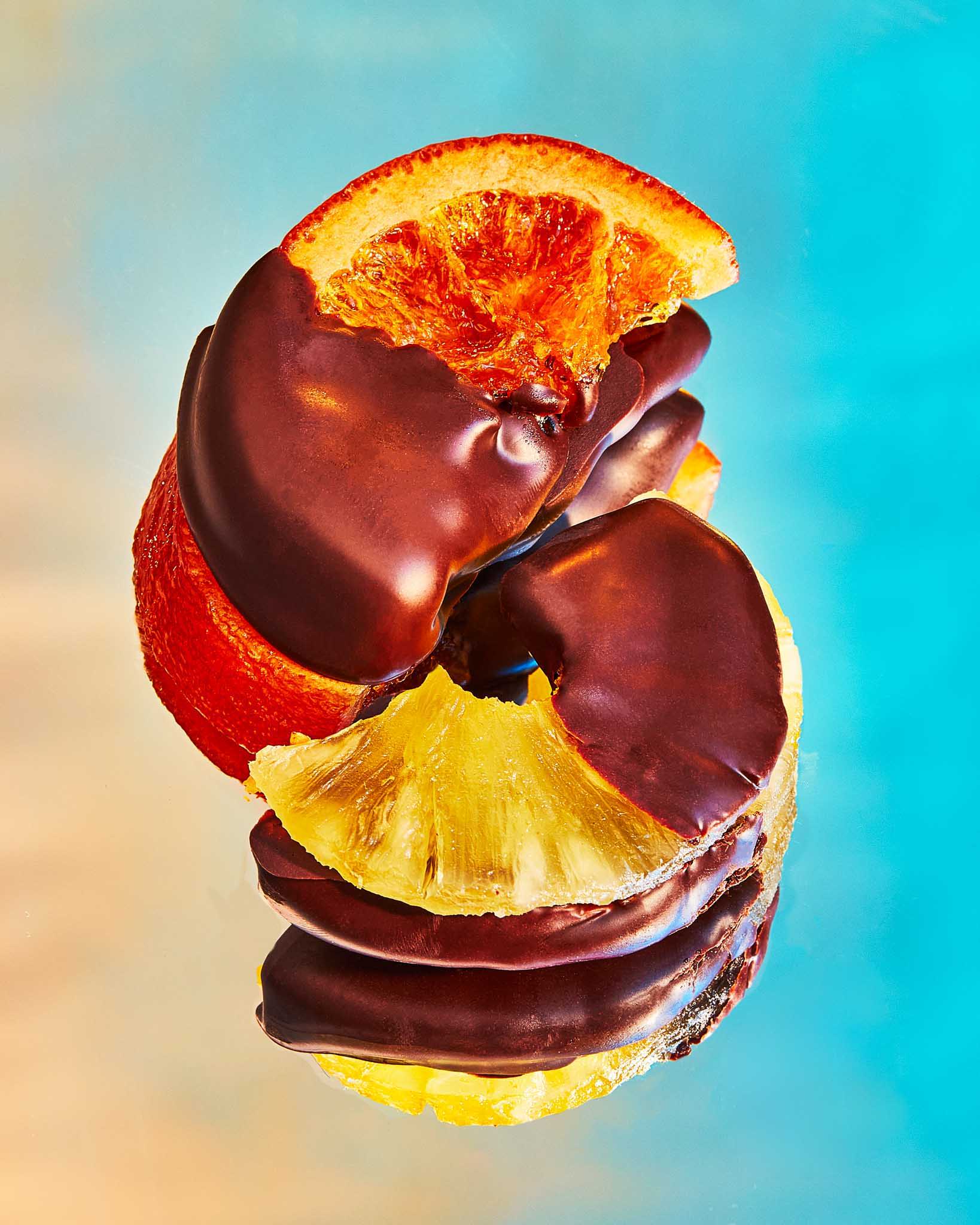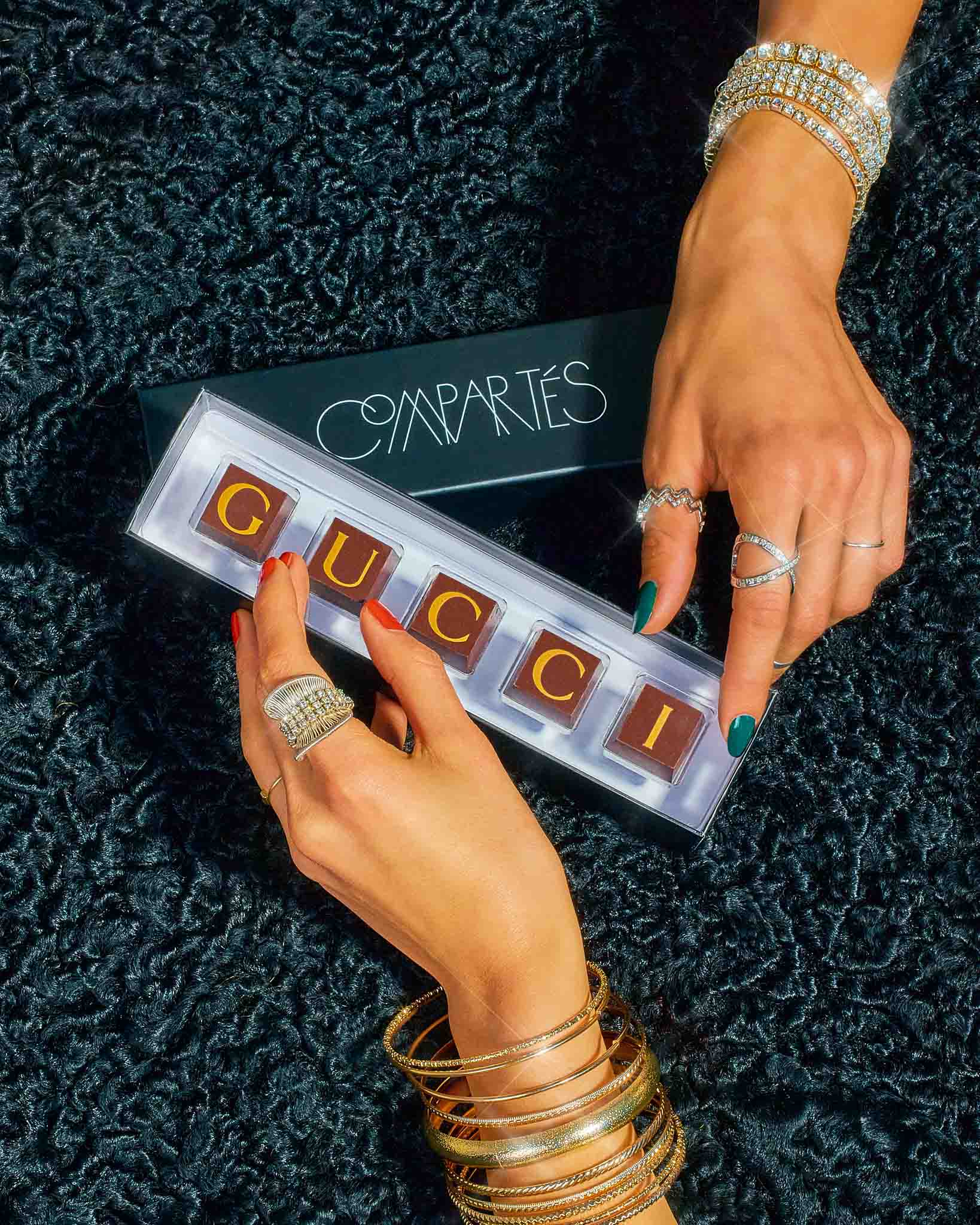 Compartés: Creating Chocolate Magic in Los Angeles Since 1950
Step into the extraordinary world of Compartés, the avant-garde destination for chocolate innovation and creativity, where every delectable bite transports you to an artful wonderland. With a legacy spanning back to 1950 and a contemporary revival led by visionary chocolatier Jonathan Grahm, our gourmet chocolates transcend the ordinary. Meticulously handcrafted by our small team of dedicated chocolatiers and artists, Compartés seamlessly merges the realms of chocolate, art, style, design, and fashion, revolutionizing the industry and setting exceptional trends along the way.
Through an unwavering dedication to excellence, Compartés chocolates have earned remarkable acclaim. They hold the distinction of being the only chocolates to have ever received a perfect score from Bon Appétit. Oprah herself regularly selects Compartés as her favorite chocolate gifts; and our hand-designed collection of 100+ award-winning chocolate bars have been showcased in the prestigious Smithsonian Museum for their stunning packaging.
Compartés redefines creativity in the world of chocolate. For nearly 75 years, we have been synonymous with gifting excellence. Handcrafted with pure magic in Los Angeles, our fine luxury chocolates are unrivaled in taste and design. Compartés is chocolate that creates memories, and we continuously unveil new and exciting creations, ensuring each experience is unforgettable.
By infusing classic flavors with a contemporary twist, we transform nostalgic tastes into gourmet indulgences, elevating chocolates to new heights. When you indulge in Compartés, you'll savor flavors and quality unlike anything you've encountered before. Our gourmet chocolates have become an American classic reimagined for the modern era.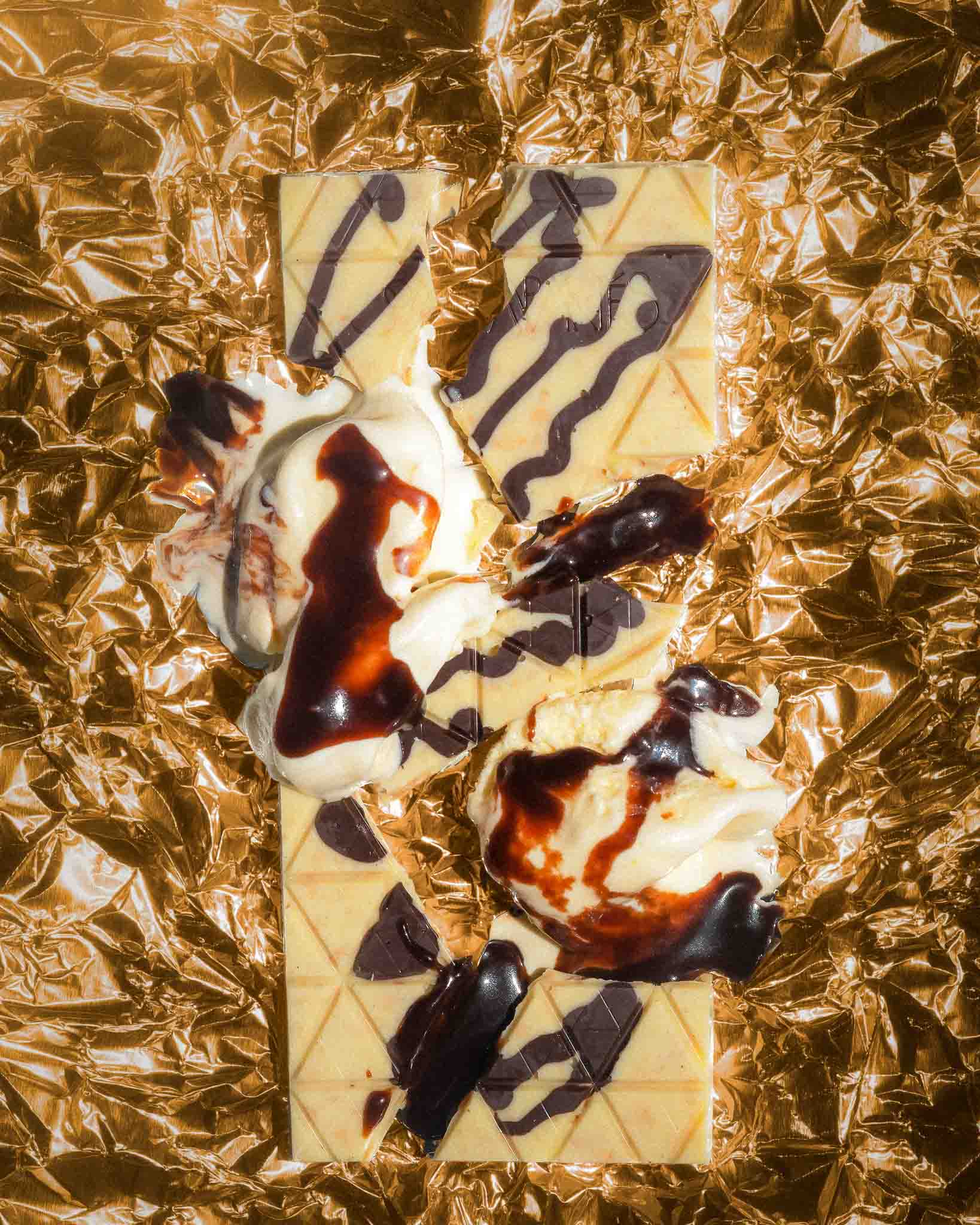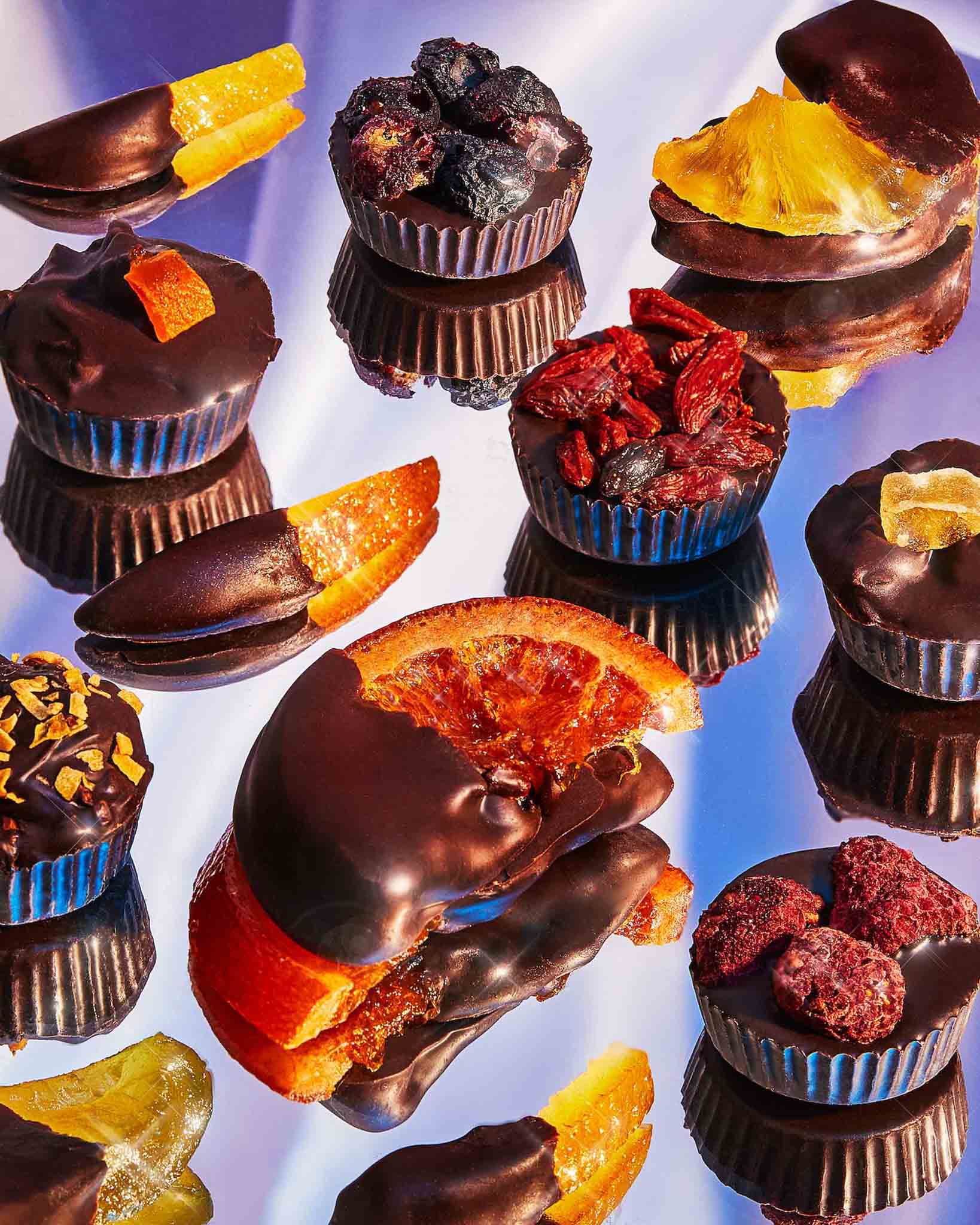 Chocolates for Premier Gifting
In addition to our signature collections, we provide custom chocolates adorned with personalized logos, branding, and designs, tailored for exclusive occasions, premier gifting and more. Renowned companies such as Tiffany & Co, Netflix, The Oscars, Amazon, American Express, HBO, American Airlines, Louis Vuitton, and countless others entrust us with creating exquisite chocolate creations for their most distinguished events and esteemed clientele.

Compartés is more than just a brand; it is an immersive exploration of the world of fine chocolate. Renowned as the purveyor of the world's best chocolates, join us on a journey into the extraordinary world of trendsetting decadence. Our chocolate brand and experience are unlike any other.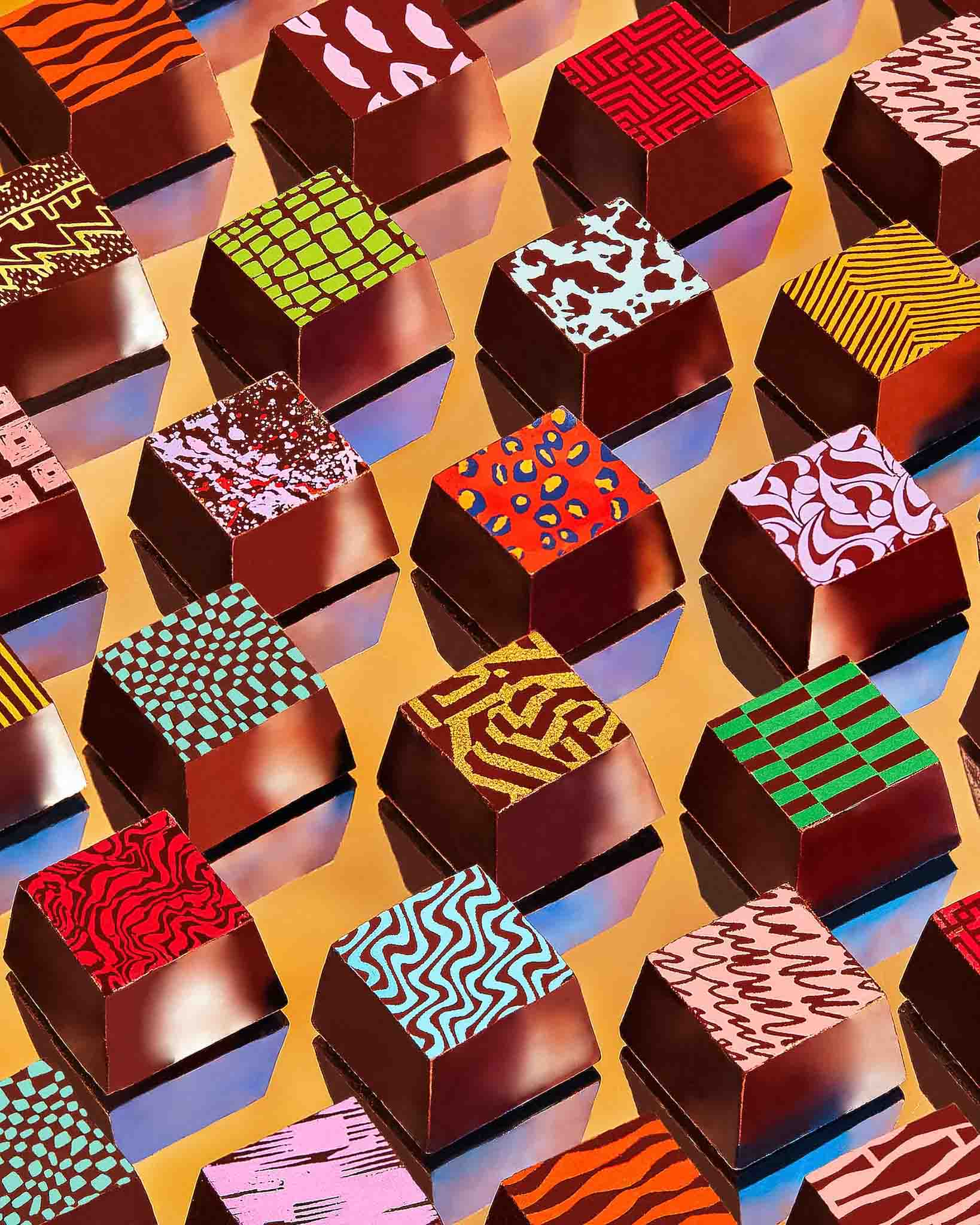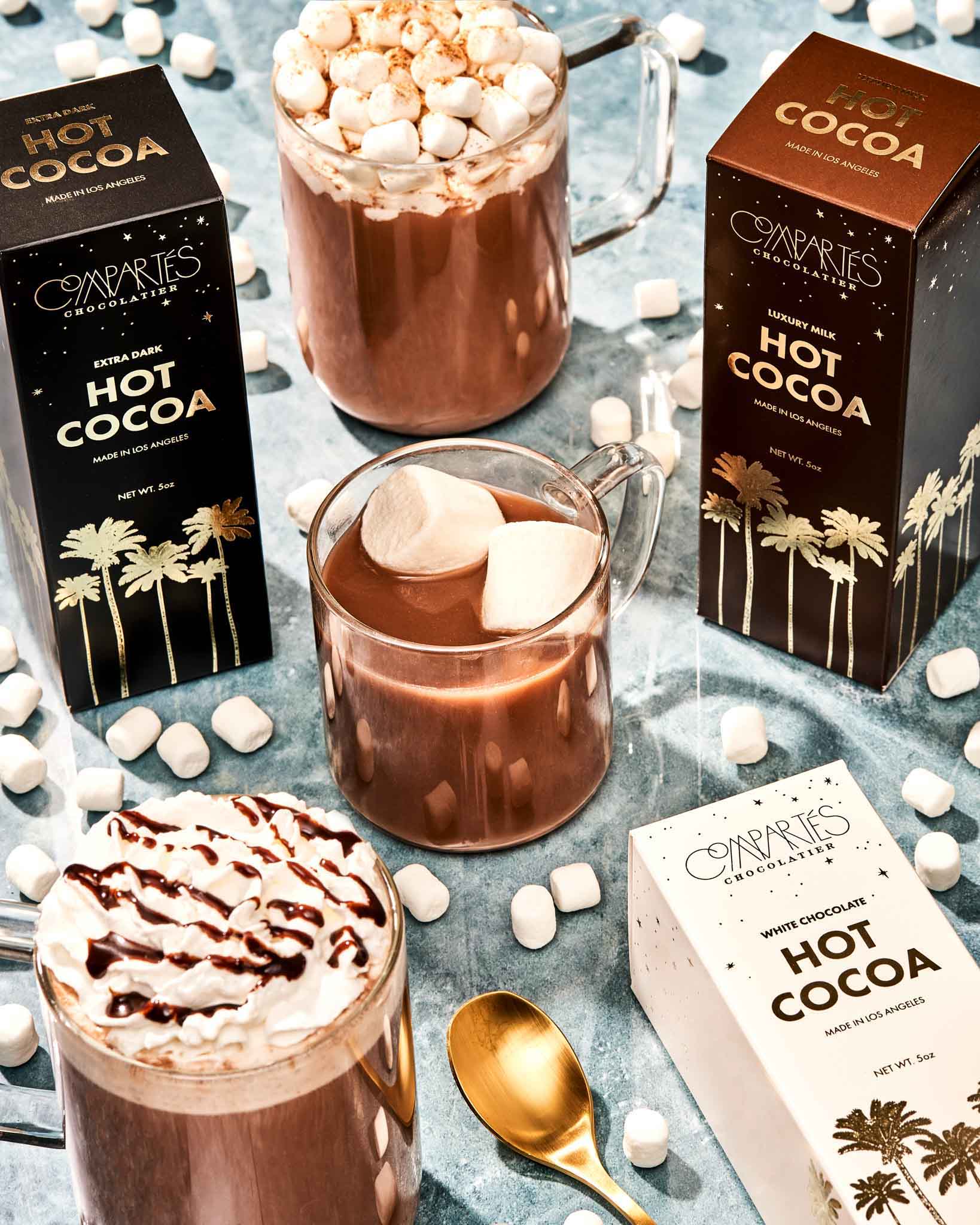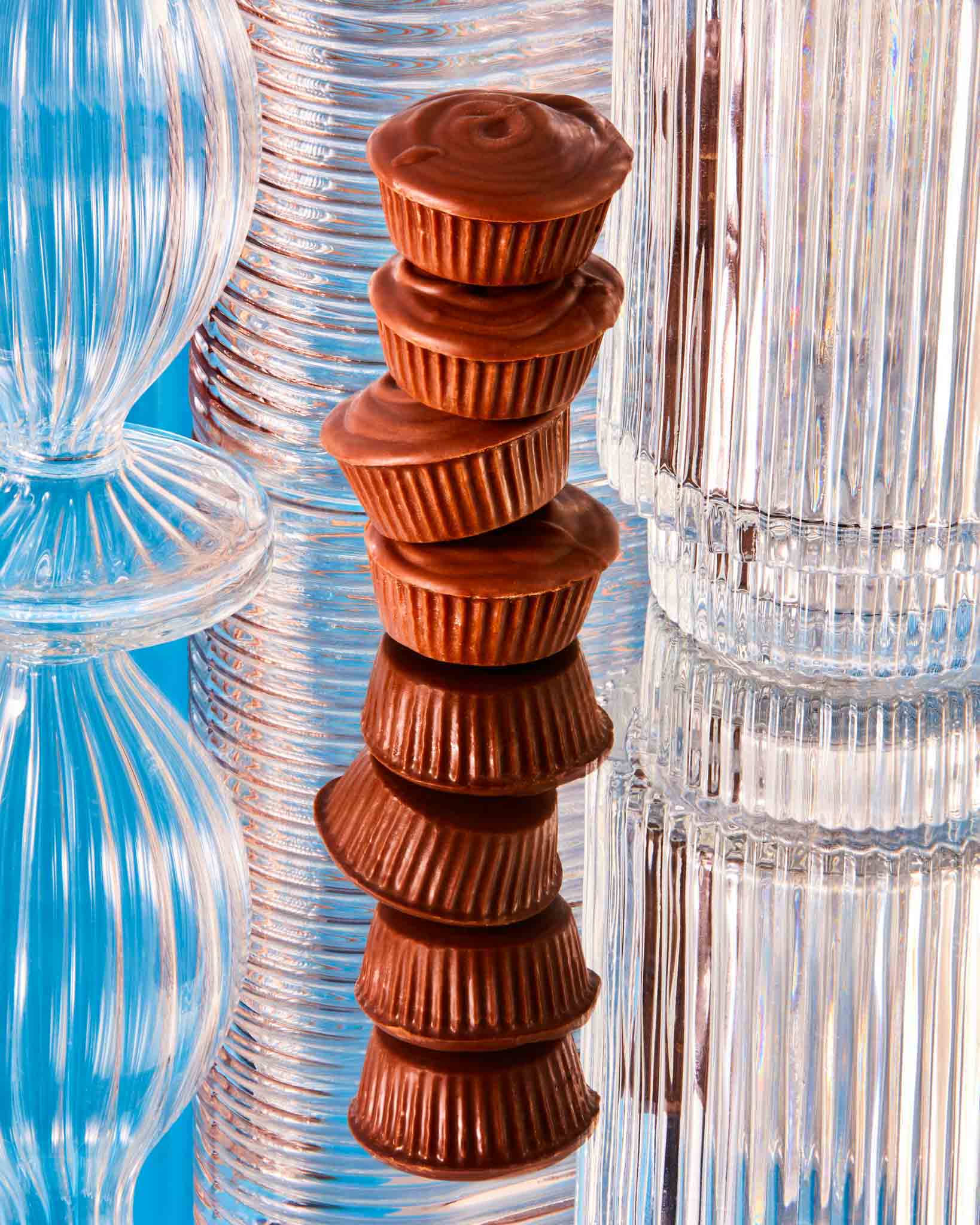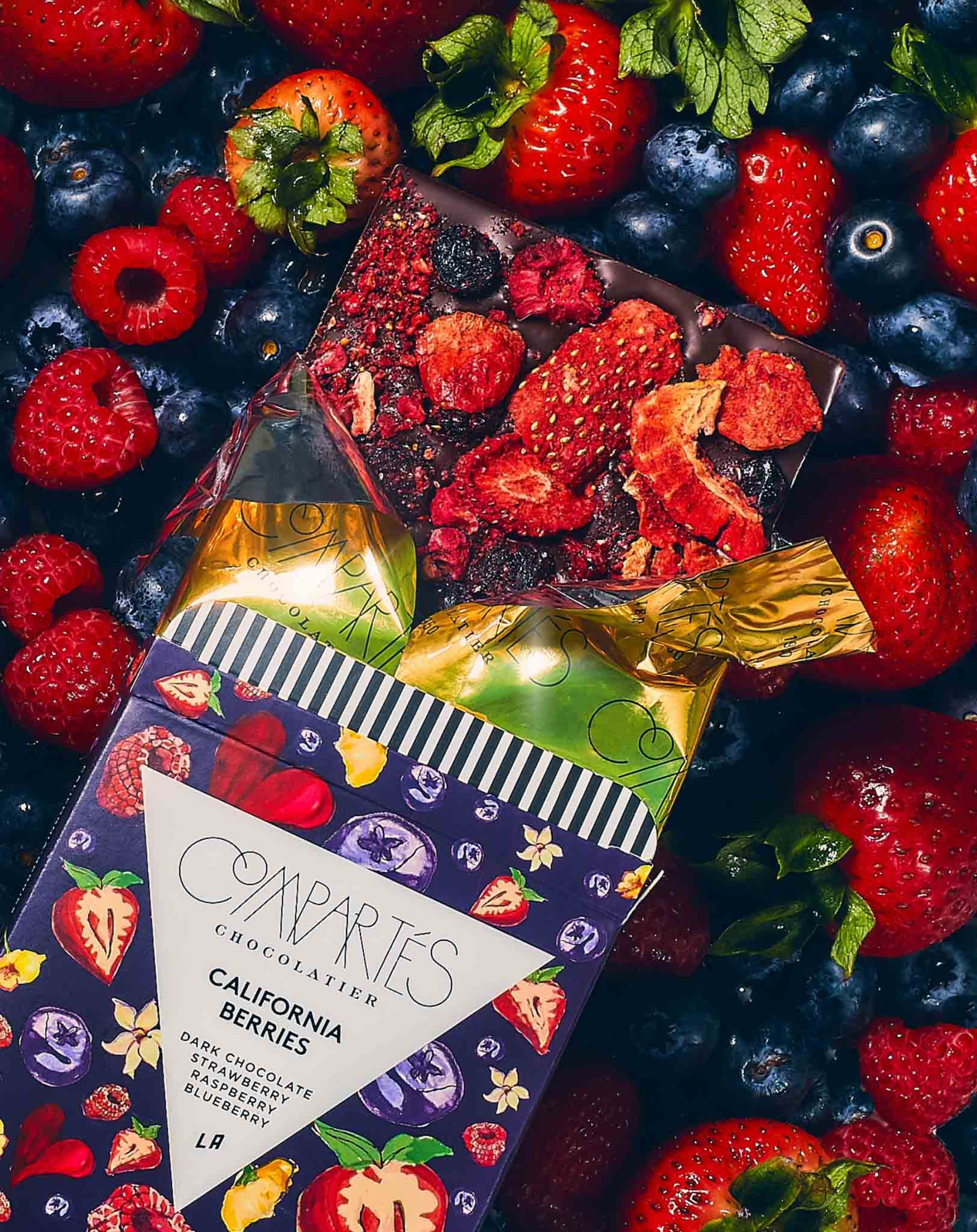 Pure Indulgence: Crafting Chocolates with Premium Ingredients
At Compartés, our commitment to integrity starts with the exceptional ingredients and chocolate we use. We source the finest ingredients from around the world, prioritizing local suppliers whenever possible. Our chocolate creations are enhanced with the freshest Farmers Market berries, vibrant citrus, and nuts harvested from California orchards.
Each of our handcrafted chocolate confections is a testament to pleasing even the most discerning chocolate connoisseur's palate. Our philosophy is simple: we craft indulgent artisan chocolate confections, chocolate truffles, and gourmet chocolate bars using the freshest and most delicious ingredients available.
We take pride in our dedication to using real, high-quality ingredients. Whether it's the irresistible crunch of extra crispy donuts fresh from the oven, or the lusciousness of glazed apricots from orchards, our chocolates embody indulgence, deliciousness, and decadence at its finest.