Vegan Chocolate Bars - Luxury Dark Chocolate Gifts
Vegan Chocolate Bars by Compartes. Gluten Free, Soy Free, Refined Sugar Free, Plant Based Healthy Gourmet Chocolate bars made in Los Angeles. Superfood wellness chocolates enhanced luxury dark chocolate with superboosted powers. Beauty chocolate bar, detox chocolate bar, protein power bar, reishi mushroom, spirulina, pea protein, plant based collagen, blueberries, almonds, sprouted activated seeds, hemp granola, sea salt, turmeric, ginger and so much more.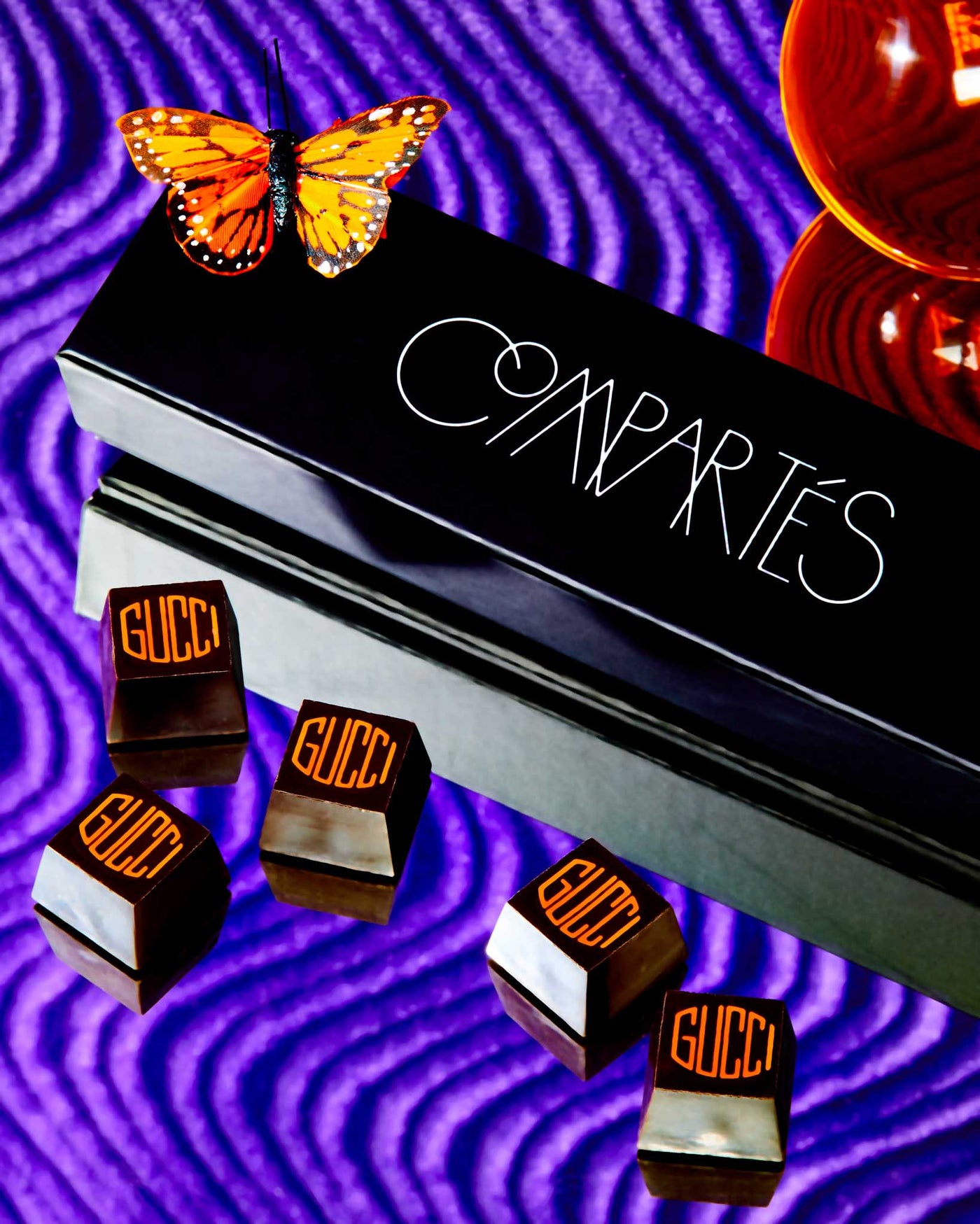 Corporate Chocolate Gifts
Custom Logo Chocolates
Our chocolatiers are specilists in custom chocolates and branded gifts. We offer an easy program from start to finish, with free digital proofs, transparent pricing, and delivery scheduling. Learn more about custom gifiting, where you can turn your logos, designs and artwork into luxury, edible gifts that suit any business gifting event, weddings and much more.