Chocolate and Salt
Compartes has always been a trendsetter and when we began including salt in our chocolate recipes, the fad caught on and became infamous in the chocolate world. The mouthwatering combination of chocolate and sea salt, sweet and salty, takes our handmade chocolates to another level, balancing the palate to create a unique and delicious experience: sweetness enhanced by a striking salty flavor that is both savory, buttery and dessert-like all at once! Smoked Sea Salt, Gray Salt, Pink Himalayan Salt, Celtic Salt, Fleur de Sel... welcome to our salty chocolate library.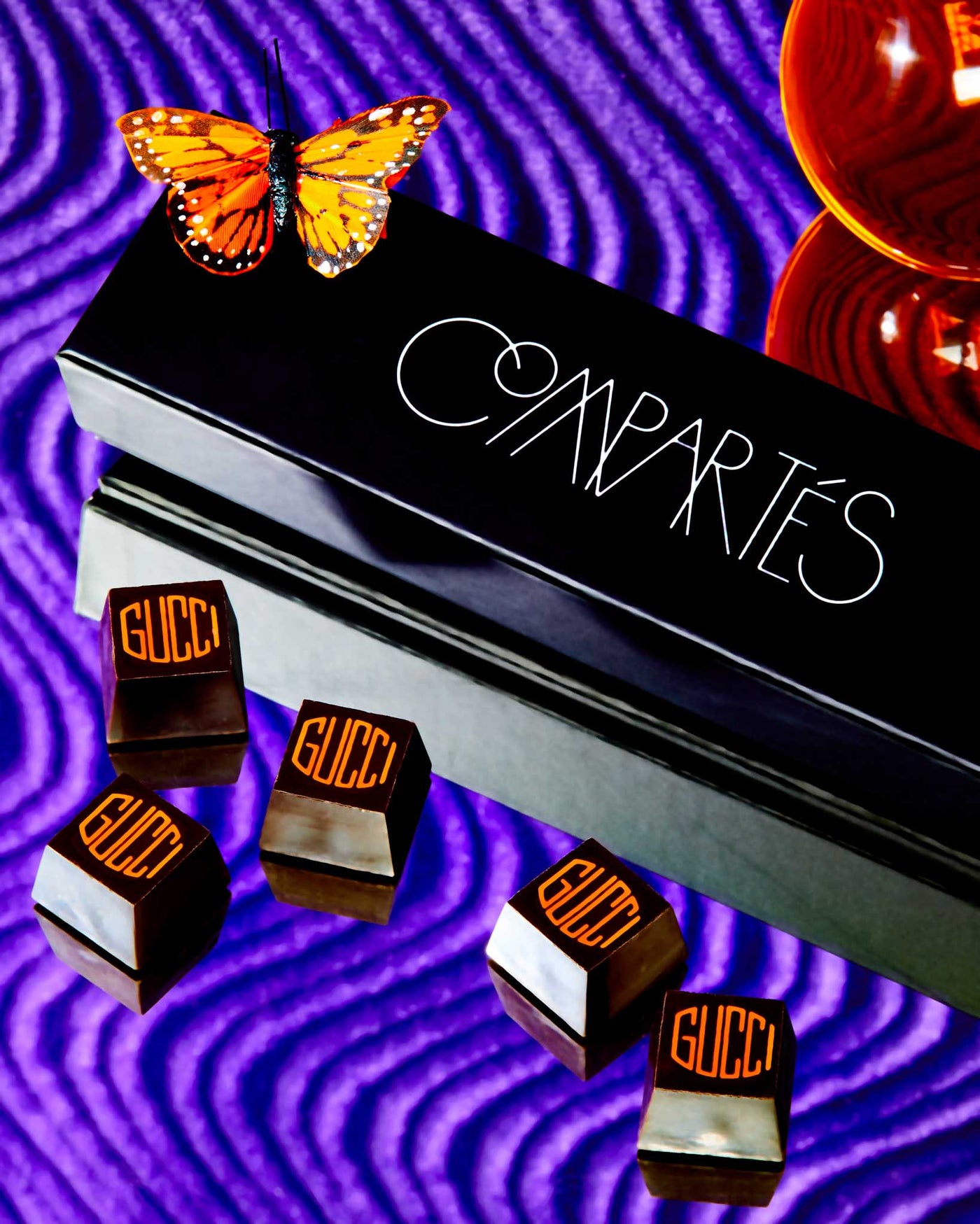 Corporate Chocolate Gifts
Custom Logo Chocolates
Our chocolatiers are specilists in custom chocolates and branded gifts. We offer an easy program from start to finish, with free digital proofs, transparent pricing, and delivery scheduling. Learn more about custom gifiting, where you can turn your logos, designs and artwork into luxury, edible gifts that suit any business gifting event, weddings and much more.